By AZoNano.com Staff Writers
Topics Covered
Microfluidic Systems for Forensic Analysis
Significance of Microfluidic Systems in DNA Analysis
Conclusion
References
In recent years there has been an increasing interest in developing applications involving nanotechnology. Nanotechnology involves techniques that employ measurements and materials at the submicron level. The most advanced applications of nanotechnology in forensics are the ones related to fingerprints.
The potential applications of genome-related research, which resulted in basic discoveries in gene expression have triggered the development of microfluidic systems in DNA forensics and DNA diagnostics. Currently, these microfluidic systems are used as alternatives to capillary electrophoresis in the detection of nanoliter volumes of DNA.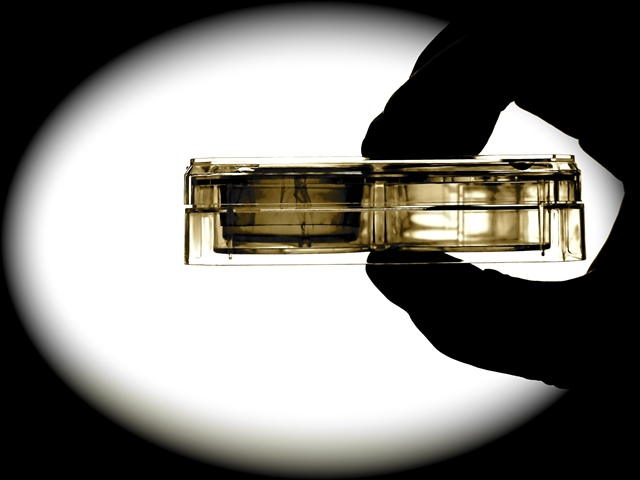 Image credits: Getty Images. 
Microfluidic Systems for Forensic Analysis
A typical forensic microfluidic system consists of a sample processing cartridge and an evidence collection device with a collecting swab, and a tube for swab insertion. The cartridge will perform a series of steps that include lysing sample cells, solubilizing and concentrating DNA, and transferring the DNA solution to a microfluidic biochip. The biochip will further process the DNA solution to produce purified DNA that can be used for the analysis of short tandem repeats, which are unique to every individual.
To operate the system, the user will have to collect a swab sample, insert the swab into the collection tube, place the tube into the cartridge and press a start button. The results are obtained in about five minutes.
Significance of Microfluidic Systems in DNA Analysis
As microfluidic systems integrate several processes, the DNA analyses using these systems have become easier and accessible to people without technical expertise. Unlike conventional DNA finger typing systems, microfluidic devices consume only a small fraction of samples for amplifying and profiling the DNA more efficiently.
In addition, microfluidic systems have increased speed and sensitivity due to the utilization of components/channels with shorter length when compared to capillary electrophoresis systems. Because of their small size, portability and ease-of-use, researchers believe that microfluidic systems can be widely employed for DNA fingerprinting applications beyond forensic crime-solving.
Conclusion
Conventional DNA analysis is complex, involving several steps and different instruments. However, remarkable advances have been possible in microfluidic systems in recent years, primarily in the field of forensic science and DNA analysis. These microfluidic systems, employing small volumes of fluids moving around the miniature cartridges, have the potential to deliver DNA readouts within few minutes.
Developers of the microfluidic systems have introduced a paradigm shift for forensic DNA analysis by making these systems more accessible for a number of applications. Although there are many more details to work out to improve the efficiency of microfluidic systems, researchers hope that the time invested in validating microfluidic measurements will pay off in the long run.
References
Date Added: Nov 21, 2013 | Updated: Apr 14, 2014